The IOC Coordination Commission for the Lausanne 2020 Youth Olympic Games met for the second time in Lausanne on the 11th and 12th of December 2017. This annual meeting aims to advise the Organizing Committee in its preparation. The Commission, formed by experts* and chaired by the Slovakian Olympian Danka Bartekova, bronze medallist in shooting in London 2012, has had the opportunity to visit some host sites of the next winter YOG, namely the Diablerets, the Vallée de Joux and the Tuffes (F). It takes an extremely positive assessment of the progress of the project and particularly welcomes the strong commitment of the youth in the organization of the Games.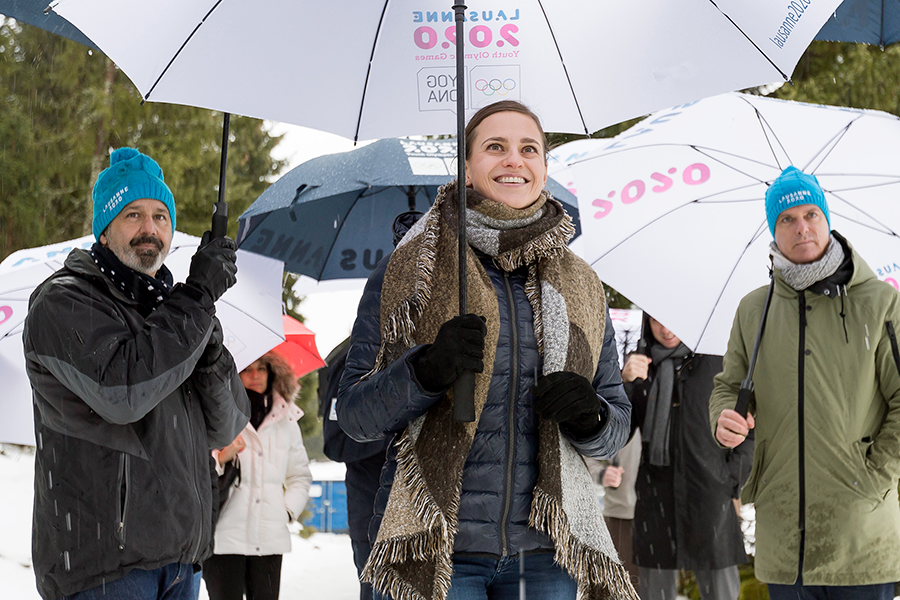 © KEYSTONE / Cyril Zingaro
The IOC press release, sent out after the two days, is available here.
The Lausanne 2020 IOC Coordination Commission is formed by:
– Ms. Danka Bartekova, IOC member and Lausanne 2020 Coordination Commission chair
– Ms. Sarah Lewsi, International Ski Federation (FIS) Secretary General
– Mr. Nese Gundogan, Turkish Olympic Committee Secretary General and Executive Council of the Association of National Olympic Committees member (ANOC)
– Mr. Tomas Holmestad, CEO of Winter Youth Olympic Games Lillehammer 2016
– HRH Crown Prince Frederik of Denmark, IOC member
– Mr. Sergey Bubka, IOC member